Indian High Commissioner to Nigeria, Mr. Nagabhushana Reddy, has disclosed that with improved levels of cooperation, Nigeria and India bilateral trade volume in 2017 was $9.4 billion.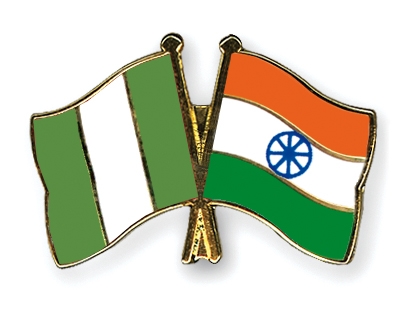 In his words:
"India is now the largest trading partner of Nigeria globally and Nigeria is the largest trading partner of India in Africa with bilateral trade of 9.4 billion dollars last year.
Though, we are the largest purchaser of crude oil from Nigeria, there is room for improvement.
The trade balance is 80-20 where 80 percent is what we import from Nigeria and 20 percent we export which is essentially in pharmaceuticals, engineering equipment, automobile to some of the specialised products particularly in the power sector.
We also have some amount of fuel being sold here by Indian oil companies."
Both countries have had existing relations in various areas including agriculture, defense, trade, capacity building, healthcare, infrastructure and socio-cultural relations.
India's imports, however, declined significantly by 23 percent to 7.65 billion dollars during the period 2016 to 2017 as against 9.94 billion dollars registered during the period 2015 to 2016 due to the fall in crude oil prices in the international market.
The decline, however, did not affect India's amount of oil imports from the country.
Furthermore, India's exports to Nigeria declined from 2.22 billion dollars in 2015 to 2016 to 1.77 billion dollars in the period of 2016 to 2017 due to Nigeria's internal security and economic recession.
The Indian high commissioner added that India was an emerging development partner of Nigeria with emphasis on sharing of knowledge and experience with a view to improve capacity building in diverse areas.
He reiterated that about 500 training programmes annually were offered under the India Technical and Economic Cooperation programme.
Furthermore, he reiterated the readiness and commitment of his government extend developmental assistance for projects of national importance to Nigeria.
January 26 marks the Republic Day of India and 2018 would mark the 70th anniversary of the country's independence from colonial rule.