The 2019 PositiveNaija Video Event aims to promote the following:
Self-value of Nigerians;
Dignity of legitimate work undertaken by Nigerians; and
Visionary and sustainable enterprises.
Title of Video Event:
Nigerians, Work & Dignity!
Objective:
Inform the world through your video on the vision, nature, relevance and impact of your work for the good of humanity.
Further content expectations:
In addition to the objective of the video event, the following should be included in the video:
Make visible the Nigerian flag
State or tell us what work means to you.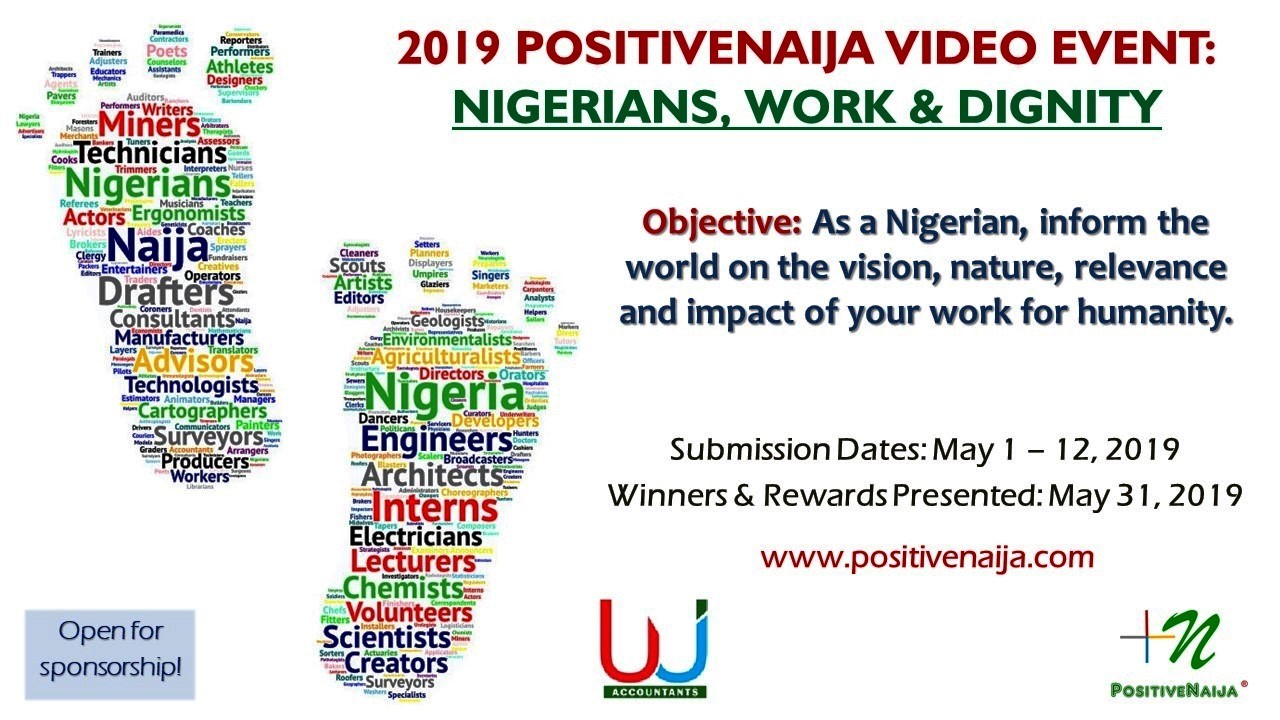 Continue reading "Call For Entries: 2019 PositiveNaija Video Event"