The U.S. government, through its Agency for International Development (USAID), launched a new water and sanitation activity that will help Kaduna and Bauchi states improve the health and hygiene of their populations.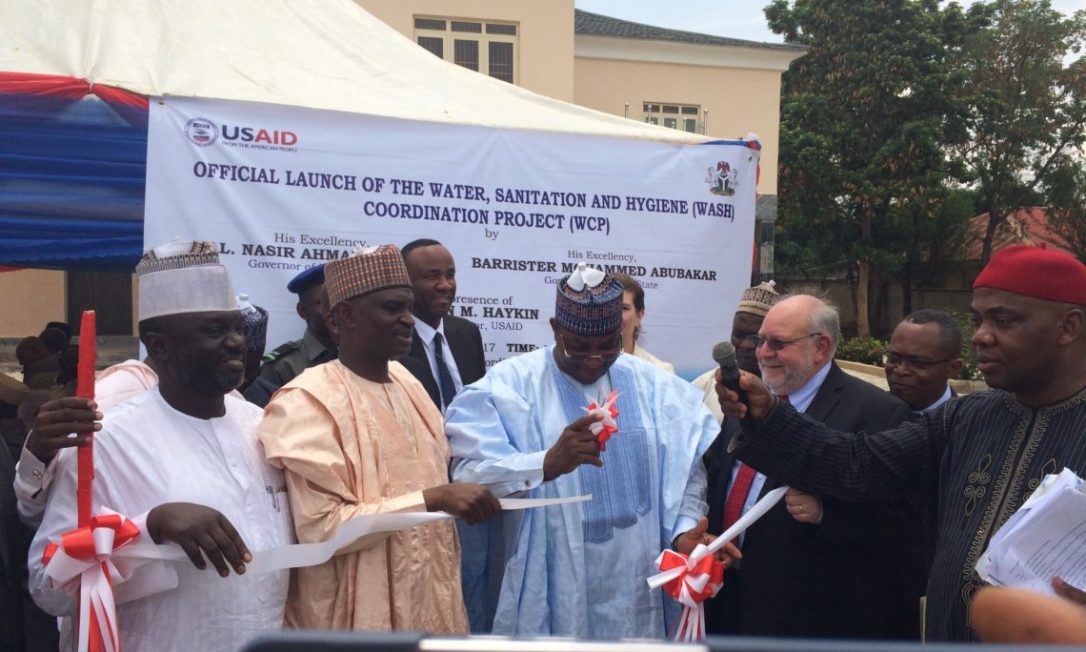 Under the two-year, $2.5 million Water and Sanitation Coordination Project (WCP), USAID will work with Bauchi and Kaduna states.  Both states have recently received substantial investments for water and sanitation infrastructure from the World Bank and African Development Bank.
The WCP will provide governance support for these new infrastructure facilities and also generate data critical to develop enhanced Water Sanitation and Hygiene (WASH) programming and build a community of practice for WASH professionals throughout Nigeria.
USAID is working with the Kaduna and Bauchi state water boards to maintain a path toward financial and commercial viability.  By strengthening their capacity to make solid investment decisions, improving billing and collections, and being responsive to the concerns of their customers, more people and businesses will ultimately have access to water and sanitation services.
According to the UN, about 57 million people lack access to safe drinking water in Nigeria.  Each year, waterborne illnesses kill around 1 million Nigerian children under the age of five.
The new activity builds upon the USAID Sustainable Water and Sanitation in Africa activity in Bauchi, Ebonyi, and Rivers states.  Improving WASH services is a component of a broader Memorandum of Understanding in support of economic growth between USAID and the Kaduna state government signed in April.