The Australian High Commissioner to Nigeria, Mr. Paul Lehmann, has stated that trade transactions between Australia and Nigeria in 2016 and 2017 were worth about AUD $343 million, approximately about ₦100 billion.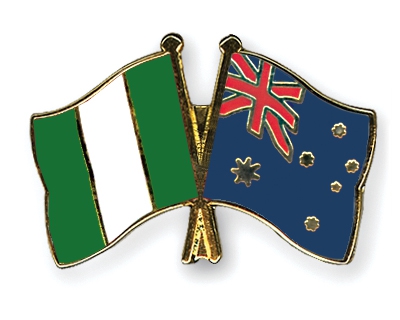 Mr. Paul Lehmann said:
"We estimate that Australia's total two-way trade in goods and services with Nigeria was worth about AUD $343 million in 2016 and 2017, which is about ₦100 billion.
Many more Nigerians are choosing to study in Australia, which is becoming a key part of our trade relationship. A variety of Australian mining companies are also active in Nigeria.
As the Nigerian mining sector develops, I expect to see even more interest from Australian firms to help to grow the mining industry here, particularly in solid minerals.
I also see plenty of potential for trade and cooperation in our agricultural sectors, as well as different foods and beverages.''
Mr. Lehmann commended the Nigerian Government's effort at improving the country's business and investment environment, adding that more Australian companies would want to do business in Nigeria when the environment becomes right.
According to him, beyond mining and agriculture, Australian firms have strong reputations in ICT, logistics and transport, health and financial services, among many other sectors.
Australia is a country and continent surrounded by the Indian and Pacific oceans. Its major cities – Sydney, Brisbane, Melbourne, Perth, Adelaide – are coastal. Its capital, Canberra, is inland and its largest urban area is Sydney.
Australia officially the Commonwealth of Australia, is a sovereign country comprising the mainland of the Australian continent, the island of Tasmania and numerous smaller islands.
It is the largest country in Oceania and the world's sixth-largest country by total area.
The neighbouring countries are Papua New Guinea, Indonesia and East Timor to the North; the Solomon Islands and Vanuatu to the North-East; and New Zealand to the South-East.